Some individuals did not wear traditional braces as a child, however, today they desire to have teeth that are in better alignment. Another group of patients may in fact have had braces in earlier years but still desire straighter teeth. With advanced dental technology at Dalrock Dental Care at Rowlett, TX, clear aligner trays, such as Invisalign, can straighten the teeth. Invisalign straightening trays uses numerous sets of trays to gradually shift the teeth into alignment. These clear fit tightly over the teeth and are kept on throughout the day and night. The aligners are usually only removed for eating, drinking colored liquids, and brushing. Clear tooth aligners, such as Invisalign from our dentists at Dalrock Dental Care can successfully improve the teeth and create a beautiful smile.
If the patient decides that clear aligner trays using Invisalign is the right choice for orthodontic needs, the first stage begins with digital X-rays of the mouth so that the aligners can be produced. Our dentists and the staff at Dalrock Dental Care give each patient the knowledge so you know how to take care of and wear their trays, and discuss to the patient about how important it is to wear the aligners in for the majority of the day. Invisalign are usually worn for two weeks before a new set of aligners are then given. This is determined based on the how fast the teeth move. During each visit at Dalrock Dental Care, our dentists will give the patient a precise timeframe of how much longer they will be required to wear Invisalign.
Once the Invisalign treatment is completed, it is important that the patient use an Invisalign Vivera retainer to maximize the results. The majority of individuals need to keep their retainer in place during the night. For continued success, patients should proactively visit our dentists at Dalrock Dental Care a couple of times a year and follow a diligent at-home oral routine.
The total cost of Invisalign will change based on the complications pertaining to the patient's teeth, and the number of aligning trays that will be necessary. Dental insurance with orthodontics may cover a specific percentage of the cost. This varies based on the patient's benefits. The staff at Dalrock Dental Care will check what the patient's coverage entails so that a realistic fee can be provided by our dentists during the patient's initial consultation.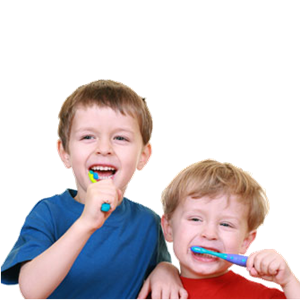 For adults who have a pleasant smile, but want straighter teeth, clear aligner trays from Dalrock Dental Care in Rowlett, TX are a great solution to meet your aesthetic goals. Unnoticeable orthodontic aligner trays can be worn easily to give you the smile you want. Our dentists will discuss all of the options with clear braces today and decide if Invisalign at Dalrock Dental Care is the right choice for you.
Related Procedures